"Hi. It's Anna. How can I help you?" - Unknown chatbot ca. 2021 BC
Despite all the skepticism, chatbots are now standard in many online stores - for good reason. They can improve customer service or offer visitors an individualized shopping experience.
Tidio is one of the many providers of such chat systems. However, the European company offers more than just a chatbot: Tidio is designed to take the entire online dialog between visitors and website operators to a new level.
Used correctly, a system like Tidio can have a positive impact on conversion rates: According to Tidio, companies that rely on chat systems see an increase in conversion rates of up to 40 percent.
What is Tidio?
Tidio offers visitors virtual assistance and is aimed primarily at operators of online stores: While shopping, a chatbot answers questions about a specific product shows alternative products or helps contact support.
Tidio can thus provide visitors with a positive online experience, helping them to make a satisfactory purchase while reducing internal customer support overhead.
However, Tidio is designed to improve the entire communication process. In addition to the eloquent AI solution, Tidio, therefore, offers a live chat function integrated into the chatbot and an automated email marketing function.
What can the chatbot function do?
A chatbot should ideally answer the most common queries from visitors in an automated way, help them navigate the website or make a purchase, and in cases where it can't help, pass the communication to a human.
Despite all the advances in artificial intelligence, there is no real chatbot multi-talent yet that can handle all these tasks on its own. The alternative: specialized chatbots that can be configured according to the respective requirements of the website operator.
Tidio makes this potentially laborious process child's play. With a simple drag-and-drop editor, operators can build a useful chatbot in minutes: When should the bot be triggered, what action should it perform, and what conditions should it follow? After just a few clicks, the bot can send messages, collect contact information, or relay the communication to a human.
Tidio also relies on natural language processing through machine learning: the "visitor says" feature allows operators to give the chatbot a series of text examples for the bot to respond to.
This way, the bot can learn to react to variants of the input, such as "Is it possible to use 2 coupon codes?", based on the examples "Can I use two coupons?", "Can I use 2 coupons?" and "Use multiple promo codes?". The more examples, the better the bot recognizes the visitor's intention.
What does the live chat function offer?
Tidio's live chat function enables operators to respond to customers' concerns at any time in the chat window and support them with competent advice in the shopping process, for example. As a result, waiting time is reduced to a minimum as the customer dialog takes place in real-time.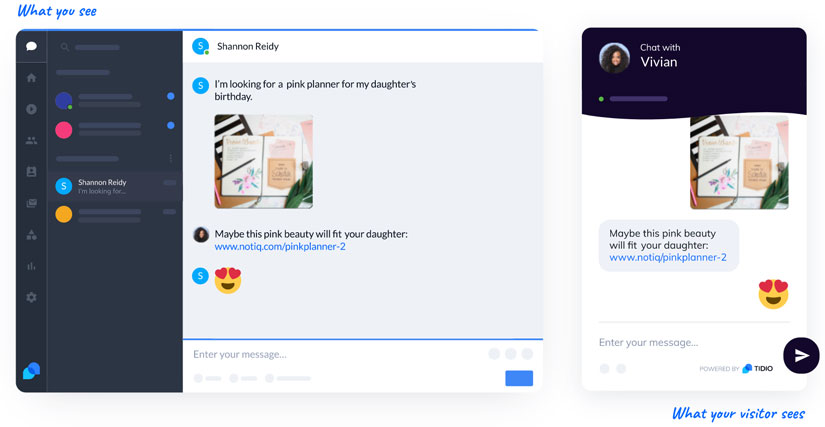 All messages are summarized by Tidio in a clear dashboard and can be answered by different employees. This way, important messages are no longer overlooked and visitors receive the requested help within the shortest possible time, which increases satisfaction.
Tidio also offers a smartphone app. If no employee is available in the live chat, the customer request is forwarded by e-mail.
What does the automated marketing function offer?
Automated marketing is designed to make marketing processes easier and more efficient, such as sending welcome or thank-you emails, rescuing abandoned shopping carts, or custom assignments to audience segments. Repetitive tasks can be completed automatically and without significant effort.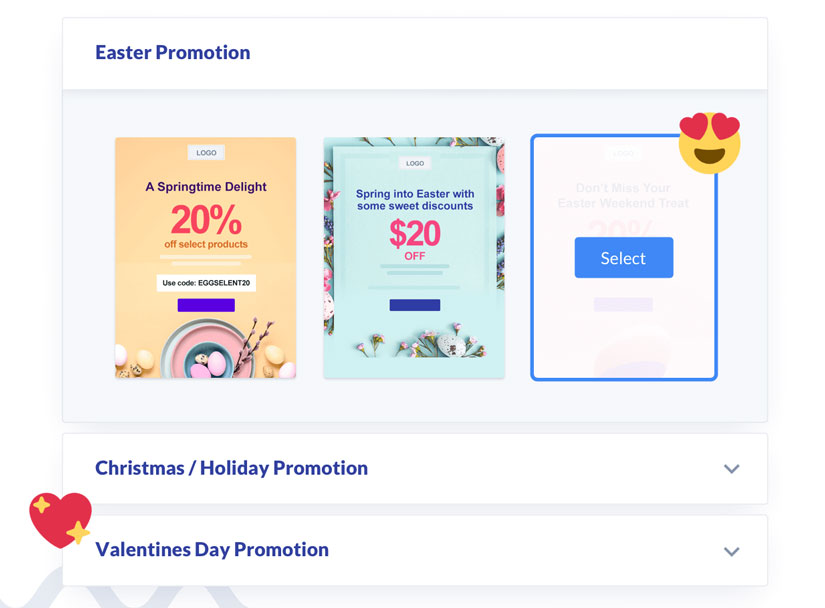 Tidio offers automated email marketing including unlimited contact escrow, address validation, GDPR compliance, a visual email builder with template library, and contact segmentation.
Prices and connection to partner systems
Tidio offers paid subscription models for all three functions, in addition to a free version for small businesses:
Chatbot EUR 18,-/month
Communicator EUR 18,-/month
Email marketing function EUR 10,-/month
With the full versions, the respective functions are made available without any restrictions. The versions include infinite (live) chatbots, a chatbot editor, a display of active visitors, email templates, an unlimited number of contacts, and much more. Those who pay annually save themselves two monthly fees.
Tidio can be easily connected to systems like Shopify, WordPress, and Wix or tools like Mailchimp and Hubspot. Tidio can be operated GDPR compliant with Borlabs Cookie.
Are you interested in Tidio? You can test Tidio here .*
*Affiliate Link
How did you like the article?
Thank you very much for your feedback!